Pratsam Reader Voice
Use your voice to access your accessible content
Pratsam Reader Voice is a voice assistant service enabling organizations such as libraries to provide end-users with audiobook content.
The service enables the visually impaired and other print disabled to play and navigate accessible audiobook formats such as DAISY by using voice commands.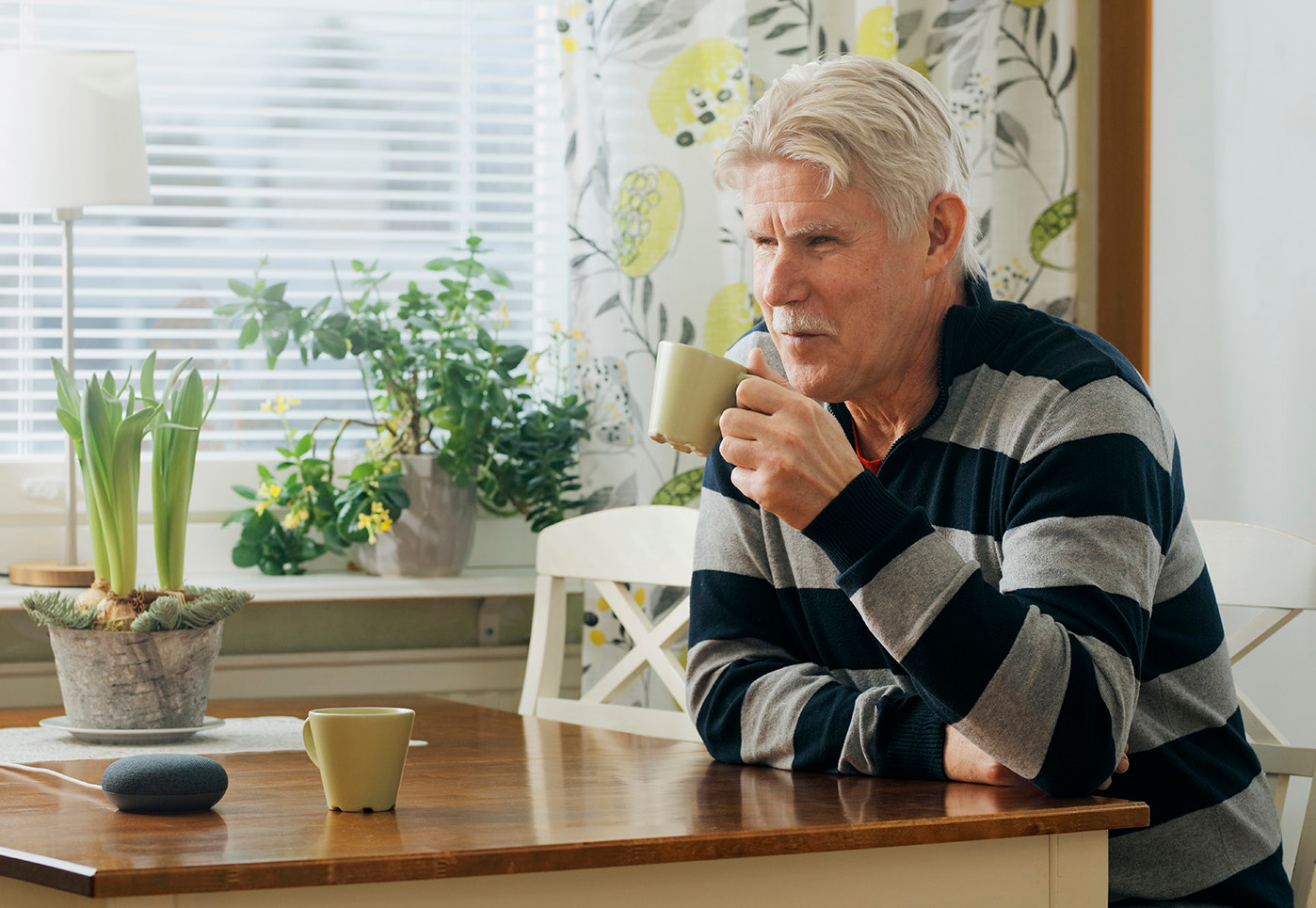 Pratsam Reader Voice is available on various Google Assistant-enabled players such as mobile phones, tablets, smart speakers, and smart displays. Using a voice assistant, you will only need to use your voice to access your bookshelf, select a book and start playback.
A solution supporting the Amazon Alexa-platform is to be published during spring 2022.
Overview of features supported
» Playback of accessible audiobooks such as DAISY
» Stream books from a DAISY Online-service
» Hands-free operation via voice UI to use the features:
» Select books from a personal bookshelf
» Resume from the previous position
» Adjust playback speed and audio volume
» Navigate by headings and pages in the book
» Add, list, select and delete bookmarks
Check out our videos of the Pratsam Reader Voice service features on Youtube:
Available on Google Assistant-enabled devices
The Google Assistant voice assistant is already integrated into over 1 billion devices worldwide. Most of these devices are enabled for playback of media such as audiobooks.
The Pratsam Reader Voice service enables talking book libraries and other organizations to make content provided via a DAISY Online service available to Google Assistant-enabled devices and link the end-user account to the service.
Flexible design of a service concept
An organization can choose a unique invocation name to be used by the end-user to invoke the service, as an example, the name of the library. The service can synchronize directly with a library online distribution system and present new books available or the whole bookshelf for the end-user.
Pratsam Reader Voice can also be deployed as several services with unique invocations, as an example separate services for newspapers that can be invoked by saying the name of the newspaper.
Public demo
Our public demo is available to try and information about the demo is available in the Google Assistant directory at https://assistant.google.com/services/a/uid/0000007fd287948c. When the end-user signs in (by saying "Sign in" after the service is opened), a bookshelf is created and a sample DAISY book (in English) will be available for testing.
The public demo can be tested on smart speakers, smart displays and Android devices supporting the Google Assistant. Personal results also needs to be activated in the Google Assistant. The public demo supports English and Swedish, more languages will be added continuously.
Pratsam Reader Voice works with services supporting the DAISY Online Delivery Protocol version 1 and the DAISY 2.02 with audio format.
Contact us for more information!